Gathering at Ohio State features celebration of OARnet's 25th anniversary
A lot can happen in a quarter of a century, especially in the field of technology. This week, friends and colleagues of the Ohio Academic Resources Network (OARnet) are traveling here from across the country to celebrate the many achievements of the statewide networking organization on its 25th anniversary.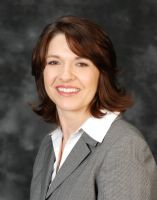 Jennifer Leasure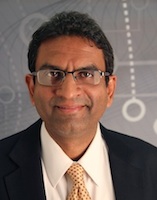 Pankaj Shah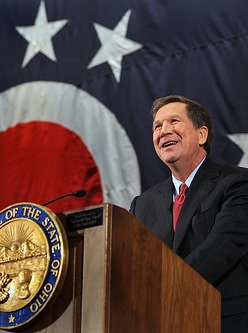 Gov. John Kasich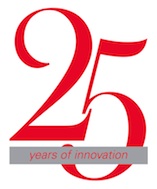 OARnet is welcoming the national networking community to Ohio for The Quilt Fall Member Meeting, which will be held Sept. 11-13 at The Ohio State University (OSU). In addition to their own meeting, The Quilt members are invited to attend a special silver anniversary OARnet Member Meeting, which will be held at OSU's Ohio Union on Sept. 11 from 2:30 to 4:30 p.m. The Quilt is the national coalition of advanced regional networks for research and education and provides advanced network services and applications to universities and other educational institutions.
"We're pleased to bring together our membership in Central Ohio to help OARnet celebrate their 25>th anniversary and to recognize OARnet's leadership and active role in the national networking community," said Jennifer Leasure, president and CEO of The Quilt. "OARnet has a long history of working at the cutting edge to provide to their clients the most reliable and effective networking services."
The Ohio Board of Regents (OBOR) created OARnet in 1987 through Ohio General Assembly legislation. Initially, OARnet was founded to provide Ohio researchers with network access to the high performance computing resources of the Ohio Supercomputer Center, established in Columbus earlier that year, but it quickly grew to offer a wide array of networking services, research and other resources. Today, OARnet is one of several statewide organizations operating under the umbrella of the Ohio Technology Consortium (OH-TECH), the technology arm of OBOR.
"Today, we continue to hold fast to the our driving principles of providing affordable broadband service, reducing the cost of technology through aggregate purchasing and maximizing shared services opportunities," said Pankaj Shah, executive director of OARnet. "These principles have allowed OARnet to expand access to affordable technology, enabling research and education opportunities at colleges and universities, as well as promoting community and economic development throughout Ohio."
There have been many landmark moments in OARnet's history, each of which was motivated and supported by OARnet members.
This year, OARnet is building one of the first statewide 100 Gigabit per second (Gbps) networks for research, education and innovation, representing a tenfold increase in speed from the organization's existing network backbone speed. The 100-Gbps network allows Ohio to lead in the development of next-generation business applications, which will attract new employers, enhance Ohio's medical innovation and serve as a platform for developing new applications in large-scale scientific research.
"This [100-Gbps network] allows our research hospitals and universities to compete more successfully for the research grants that create breakthroughs in jobs," Ohio Governor Kasich explained in his 2012 state-of-the-state address. "You did it in 1987, we are exploding its power, and it's going to yield huge, huge benefits for people in the state of Ohio."
Some of OARnet's other milestone achievements since 1987 include:
In 2011, OARnet launched IAMOhio, a federated identity initiative that allows researchers, students, faculty and staff to access protected or licensed online resources from member institutions and third-party providers while safeguarding individual privacy.
In 2010, OARnet partnered with ComNet, Inc., Horizon Telcom and OneCommunity to add more than 3,600 new miles of broadband fiber throughout Ohio through $141.3 million in federal funding awarded under the American Recovery and Reinvestment Act.
In 2008, OARnet provided connectivity for HD videoconferencing assessments for neonatal patients. This telemedicine project enables specialists in Columbus to view distressed newborns and consult with attending physicians an hour away in Chillicothe in real-time.
In 2006, OARnet engineers demonstrated remote instrumentation featuring the electron microscopes at OSU's Center for Accelerated Maturation of Materials (CAMM), accessed from Stark State College in Canton, Ohio.
In 2004, OARnet launched a highly scalable statewide infrastructure after acquiring 1,850 miles of "dark" optical fiber. The network has produced a 2,786 percent increase in usage by universities and a 90 percent decrease in cost to universities over a ten-year period.
In 2003, OARnet engineers demonstrated the Transportable Satellite Internet System by using it to broadcast live, remote educational programming during the bicentennial reenactment of the Lewis and Clark Expedition.
In 2000, OARnet staff orchestrated the first ever distributed multi-site musical concert over the Internet at the Internet2 conference in Atlanta, GA, as barbershop quartet singers harmonized from sites in Alaska, New York, North Dakota and Texas.
In 1999, OARnet engineers coordinated the first of many Megaconferences, the world's largest H.323 multipoint Internet videoconference. In 2004, they also hosted the first Megaconference Jr. for elementary and secondary school students around the world.
In 1999, OARnet established the Internet2 Technology Evaluation Center (ITEC-Ohio), a consortium of organizations that focus on addressing emerging academic, engineering, and industrial needs in research, education, government and commerce.
In 1994, OARnet collaborated with OSU to deploy the Greater Columbus Free-Net, an outreach project that provided dial-up Internet connection, email, Usenet news and web hosting for students, staff and Central Ohio non-profit agencies.
In 1989, OARnet deployed the Ohio Library Information System. Known today as the Ohio Library and Information Network (OhioLINK), the consortium of 88 Ohio college and university libraries, and the State Library of Ohio, serves Ohio students, faculty and researchers.