Quilt Member News
Merit Network and Michigan Cyber Range Announce Michigan Cybersecurity Industry Summit
First annual Michigan Cybersecurity Industry Summit to take place May 14 in Ann Arbor
March 5, 2013
ANN ARBOR, Mich. - Merit Network and the Michigan Cyber Range announced today the first annual Michigan Cybersecurity Industry Summit. The Summit will take place May 14, 2013 from 3:00-7:00 PM at the Sheraton Ann Arbor.
The theme of this year's Summit is Building Michigan's Cybersecurity Industry. It will feature expert speakers from government and industry. In addition, a demonstration of the Michigan Cyber Range's capabilities will introduce attendees to the education, training and testing capabilities that will help launch Michigan's cybersecurity industry to the forefront of the global marketplace.
The Summit will feature the following speakers:
David Behen, CIO of the State of Michigan, on the governor's vision for cybersecurity and what the state is doing to expand the IT industry in Michigan.

Dug Song, founder of Duo Security, on how to successfully train a skilled cybersecurity workforce.

Craig Labovitz, Ph.D., CEO and co-founder of Deepfield, on current Internet trends and the evolution of the cloud and cybersecurity.
This event is ideal for CIOs and IT executives who follow and support cybersecurity activities in Michigan.
About Merit Network
Merit Network Inc., a nonprofit corporation owned and governed by Michigan's public universities, owns and operates America's longest-running regional research and education network. In 1966, Michigan's public universities created Merit as a shared resource to help meet their common need for networking assistance. Since its formation, Merit Network has remained on the forefront of research and education networking expertise and services. Merit provides high-performance networking solutions to Michigan's public universities, colleges, K-12 organizations, libraries, state government, healthcare, and other non-profit organizations.
For more information: www.merit.edu
About Michigan Cyber Range
Hosted by Merit Network, the Michigan Cyber Range enables interactive learning through real-world exercises and course work. The program offers students and IT professionals a full curriculum of meetings and workshops as well as critical cybersecurity training and awareness tools. Organizations may also utilize the range in closed exercises for their staff to help them practice protecting their infrastructure. The Michigan Cyber Range is part of the State of Michigan's initiative to improve cybersecurity efforts to protect families, communities, businesses and government.
For more information: www.merit.edu/cyberrange
For press/media contact:
Elwood Downing
Merit Network, Inc.
Phone: (734)527-5702
Email: This e-mail address is being protected from spambots. You need JavaScript enabled to view it
Great Plains Network Annual Meeting 2013
Kansas City MO, May 29 - 31 2013
Submissions due Friday, April 19, 2013
Contact: Greg Monaco ( This e-mail address is being protected from spambots. You need JavaScript enabled to view it )
Submit a Presentation: http://www.dce.k-state.edu/conf/great-plains-network/presentations
Learn More: http://www.dce.k-state.edu/conf/great-plains-network/
Register: http://www.dce.k-state.edu/conf/great-plains-network/registration
Sponsor: http://www.dce.k-state.edu/conf/great-plains-network/sponsors
Conference Theme: Big Data: From Bits and Bytes to Knowledge and Insights
GPN Annual Conference Submission Request
Overview: Faculty, librarians, technical staff, graduate and undergraduate students are invited to submit posters, oral presentations, panels, and birds-of-a-feather sessions. This year's theme is Big Data and we invite presentations on any aspect of cyberinfrastructure including but not limited to networking, high performance computing, data movement, data management, archiving and curation, and research data lifecycle management.
Posters: Posters will be accepted and displayed during the Welcome Reception on May 29, 2013, starting at 6PM. They may remain up through the conference closing on May 31. Poster presenters should be available to answer questions about their posters during the Welcome Reception.
Presentations will be scheduled for May 30 and 31st. Oral presentations may be from 20 minutes to 45 minutes in length.
Graduate Student Networking Summit: Graduate students in networking are encouraged to submit oral presentations for this event.
Graduate Student High Performance Computing Summit: Graduate students in computer science, informatics, and other users of HPC resources are encouraged to submit oral presentations for this event.
Panels of multiple speakers to discuss a topic of interest are encouraged. We would like to invite panel discussions of collaborations among researchers, IT, and library science.
Birds of a Feather Sessions: These are relaxed opportunities to discuss a topic among interested parties. These BoF sessions are typically one hour in length and are facilitated by the submitter. In the past, BoFs have focused on HPC System Management, XSEDE Campus Champions, EPSCoR Collaboration, and more.
This year's meeting is co-sponsored by the Greater Western Library Alliance, comprised of 33 leading research university libraries in 17 states, with a focus on resource sharing, digitization, and ensuring the preservation and access of scholarly research and data.
The GPN Annual Meeting relies on contributions from national and international speakers, contributing sponsors, and, most especially, the contributions of faculty, staff, and graduate students from member and non-member universities and cyberinfrastructure-related organizations.
This is an invitation to submit a presentation and/or poster NOW and/or to attend the pre-eminent meeting of CI professionals in the Midwest. Please visit http://www.dce.k-state.edu/conf/great-plains-network/presentations. Submissions will be accepted up until April 19.
--
Gregory E. Monaco, Ph.D.
Director for Research & Cyberinfrastructure InitiativesThe Great Plains Network
Phone: 785-554-9657
Teleconference: 877-366-0711 Participant Code: 57348838#
http://www.greatplains.net
Please help us in welcoming the new OSHEAN President and CEO, David Marble
11/20/12

A Letter from the OSHEAN Board of Directors, Chair Susan Cerrone Abely:
I am pleased to announce that, after an extensive search, we have hired David Marble as the new President and CEO of OSHEAN.


David brings almost 30 years of experience in technology companies. He is experienced in operations planning, budget development and management as well as technical planning and project management.


Having worked with OSHEAN in the past as a business partner, David not only understands our mission, and our challenges, he also brings a keen perspective and innovative vision that will move us forward as we continue creating and expanding the cyber-infrastructure that is crucial to our region's growth.


Most recently, David was the co-founder and director of operations of the Association for Authentic, Experiential and Evidence-Based Learning (AAEEBL). AAEEBL established affiliations and collaborations with nearly all worldwide ePortfolio initiatives and cultivated membership of over one hundred academic institutions. He is also the founding member of MetaLearning, the strategic consulting group working in the use of technology for advanced learning environments. From 2001- 2007, David was the Chief Operating Officer and VP of Business Development for TAZZ Networks.


A lifelong Rhode Islander, David is committed to growing OSHEAN's role as a strategic asset for the education and economic future of our region.

Please join me in welcoming David to our team. Over the next several weeks, he will be reaching out to each of you individually and I know he is looking forward to a close working relationship that will maximize operational efficiencies while providing service innovation for all of our members.
Pacific Wave and Northern Wave High-Speed Peering To Connect Researchers in Asia and Europe
Today Pacific Wave and Northern Wave announced an agreement that will allow their participants to peer with each other. Northern Wave will now connect Pacific Wave (www.pacificwave.net) in Seattle to the StarLight International/National Communications Exchange Facility (www.startap.net/starlight) in Chicago. This relationship provides new opportunities for international research and education networks and university participants to exchange networking traffic at multi-Gigabit rates between the Pacific Rim, the US, and Europe. In addition, researchers and educators at any connecting institution along the Northern Wave path in Illinois, Wisconsin, Minnesota, North Dakota, Montana, and Washington will have access to participants on the Pacific Wave exchange.
Pacific Wave is state-of-the-art peering exchange facility that, for over 10 years, has connected research, scientific, and education institutions and networks throughout the Pacific Rim and the world, increasing network efficiency and throughput while reducing latency and costs. Pacific Wave is a joint project of the Corporation for Education and Network Initiatives in California (CENIC) and the Pacific Northwest GigaPoP (PNWGP) and is designed to enhance the efficiency of research and education network traffic across the west coast of the US and with partners around the Pacific Rim.
Northern Wave is a similar facility recently funded by the National Science Foundation (NSF) via North Dakota State University (NDSU) and PNWGP to provide a new shared 10Gbps optical network connection between Seattle and Chicago for research and education institutions. The grant, part of NSF's Academic Research Infrastructure program, funded optical equipment to build the network along a fiber path provided by PNWGP and the BOREAS network (a collaboration among the Universities of Iowa, Minnesota, and Wisconsin-Madison, and Iowa State University (www.boreas.net). "Northern Wave brings a significant new capacity to research and education networks through improved international communication facilities as well as the easy exchange of data for initiating collaborations with other institutions. This is especially important for the establishment of large competitive research centers. It will also provide connectivity to large computational and visualization platforms at remote locations," says Kalpana Katti, North Dakota State University Distinguished Professor of Civil Engineering and NSF CAREER Award grantee.
"Connecting Northern Wave and Pacific Wave puts into place a new piece of the cyberinfrastructure necessary for complex interdisciplinary work on the cutting edge of science and technology," said Amy Philipson, Executive Director, PNWGP. "Together with the other advances that Pacific Wave offers its participants, such as 100G networking along the US west coast, dynamic circuits, support for Science DMZ-model research networks, and software-defined networking, we're delighted help facilitate the arrival of true 21st century networking.
" Northern Wave is supported by the National Science Foundation ARRA ARI Award No. 0963559.
Pacific Wave is supported by the National Science Foundation IRNC Award No. OCI-0962931.
StarLight receives support from the National Science Foundation, IRNC Award No. OCI-0962997 and ARRA ARI Award No. 0963095.
---
*About CENIC* California's education and research communities leverage their networking resources under CENIC, the Corporation for Education Network Initiatives in California, in order to obtain cost-effective, high-bandwidth networking to support their missions and answer the needs of their faculty, staff, and students. CENIC designs, implements, and operates CalREN, the California Research and Education Network, a high-bandwidth, high-capacity Internet network specially designed to meet the unique requirements of these communities, and to which the vast majority of the state's K-20 educational institutions are connected. In order to facilitate collaboration in education and research, CENIC also provides connectivity to non-California institutions and industry research organizations with which CENIC's Associate researchers and educators are engaged. For more information, visit www.cenic.org.
*About North Dakota State University (NDSU)* North Dakota State University is a student-focused, land-grant, research university --- an economic engine that educates students, conducts primary research, creates new knowledge and advances technology. The university provides affordable access to an excellent education at a top-ranked research institution that combines teaching and research in a rich learning environment, educating future leaders who will create solutions to national and global challenges that will shape a better world. For more information, please visit http://www.ndsu.edu/.
*About Pacific Northwest Gigapop (PNWGP)* The Pacific Northwest Gigapop is a nonprofit corporation serving research and education organizations throughout the Pacific Rim. They provide cost-effective, robust, reliable, high-bandwidth, and high-capacity networking to support the missions of these organizations and the needs of researchers, faculty, students, and staff. PNWGP designs, implements, and manages a multi-state high-bandwidth and high-capacity network specifically designed to meet unique requirements of research and education communities. For more information, please visit http://www.pnw-gigapop.net/.
*About StarLight* StarLight is the world's most advanced national and international communications exchange facility. StarLight provides advanced networking services and technologies that are optimized for high-performance, large-scale metro, regional, national and global applications. With funding from the National Science Foundation (NSF), StarLight was designed and developed by researchers, for researchers. StarLight is managed by the Electronic Visualization Laboratory (EVL) at the University of Illinois at Chicago, the International Center for Advanced Internet Research (iCAIR) at Northwestern University, the Mathematics and Computer Science Division at Argonne National Laboratory, and Calit2 at University of California, San Diego, in partnership with Canada's CANARIE national networking organization and The Netherlands' SURFnet. (www.startap.net/starlight)
NSF-Supported Research Data Alliance/U.S. Collaborates with International Partners to Accelerate Data Sharing
11/08/2012 04:52 PM EST
The National Science Foundation today awarded a $2.5-million grant to Rensselaer Polytechnic Institute to enable its participation in a new international organization that will accelerate research data sharing among scientists around the globe.
The grant will be used to develop a Research Data Alliance (RDA) that will allow researchers the world over to collaboratively use scientific data to speed up innovation.
To date, more than 120 U.S. and international participants are helping conceptualize the organization and populate its first efforts. Along with scientific and data leaders from the United States, members from Australia and the European Union are part of the new alliance's organizational steering committee. U.S. participation will be led by Rensselaer Computer Science Professor Francine Berman.
"The Research Data Alliance addresses a world-wide need for efforts that accelerate data-driven innovation," Berman said. "The National Science Foundation, with U.S. and international partners, is expanding the global conversation on data-driven research. Community development of the RDA will contribute to the global infrastructure needed for new discovery and insights."
The international launch and first plenary of the RDA will be held in Gothenburg, Sweden, in March of 2013.
As an example of gains that can be expected from the RDA, Berman explained that researchers sharing open-access data sets about a particular disease would increase the pool of information, and therefore, the potential for insights that can only be gained at large scale.
She added that the coordination of economic data sets, geographic data sets and census data to create urban data sets can be used to make strategic predictions about programs and initiatives that can improve the quality of life in cities. "All of us use digital information every day to augment our lives in innovative ways," Berman said. "The goal of the Research Data Alliance is to help researchers work with a world of useful digital information more innovatively and at scale."
"RDA today is a timely, ambitious and practical advance in data sharing that is key to scientific collaboration, enabling discoveries to address needs of our global society," said Robert Chadduck, NSF program director for data and cyberinfrastructure, which funded the grant. "We are proud to join our global colleagues in supporting this initiative."
More at http://www.nsf.gov/news/news_summ.jsp?cntn_id=126010&WT.mc_id=USNSF_51&WT.mc_ev=click
The Southeast Network Access Point (SNAP) is Open for Business
SNAP was formed to meet industry demand for next-generation Internet Exchange (IX) and Software Defined Networking (SDN)

Atlanta, November 5, 2012 - SNAP, a leading provider of next-generation Internet Exchange (IX) solutions, announces today the availability of the Southeast Network Access Point (SNAP). This exchange point will offer neutral Internet exchange services for all categories of Internet Service Providers, Content Service Providers, Cloud Service Providers, Academic Networks, Government Networks, or Enterprise Networks desiring a neutral peering point serving the Southeastern United States.
Located in Colo Atl's Atlanta, Georgia facility, SNAP will initially offer 100 Mbps ~ 10Gbps access ports, and both IPv4 and IPv6 peering. Route servers will allow networks to simplify their peering operations, while SNAP will permit other traditional peering models utilizing either user-managed peering or VLANs as needed to meet member objectives. SNAP will operate to meet both the vision and operational objectives of the global Internet community.
"SNAP was established to provide a stable platform for global and IP network peering and cutting edge Internet Exchange services," comments Tim Kiser, Owner and Founder of Colo Atl. "Our charter members have a mission to meet the demands and advance the vision and operational objectives of the global Internet community."
SNAP will also provide an exchange for Software Defined Networks (SDN), initially peering with the regional research and education networks, and ultimately into the commercial networking space. SDN peering on the SNAP benefits from the technical expertise of the Georgia Institute of Technology, US Ignite and transformative research provided through the National Science Foundation's Global Environment for Network Innovations (GENI), all of which are Charter Members.
Members joining SNAP during the first year will enjoy financial incentives and charter membership status. SNAP will be available to all networks later this year.
To learn more about SNAP please visit www.southeastnap.com or email This e-mail address is being protected from spambots. You need JavaScript enabled to view it
For more information about Colo Atl, visit www.coloatl.com or email This e-mail address is being protected from spambots. You need JavaScript enabled to view it
About Southeast Network Access Point (SNAP)
SNAP is a next-generation Internet Exchange (IX) supporting IPv4, IPv6 as well as OpenFlow and Software Defined Networking (SDN). Its mission is to not only support global peering, but also the collaborative development of an entirely new structure for Internet Protocol network peering. SNAP, located within the Georgia Technology Center, is a public IX built on Brocade equipment and the support of its Founding Members, the Georgia Institute of Technology, Global Environment for Network Innovations (GENI), US Ignite, Southern Light Rail and PeachNet. For more information about the SNAP or to schedule a briefing, contact us at This e-mail address is being protected from spambots. You need JavaScript enabled to view it . Follow SNAP on Twitter @SoutheastNAP
About Colo Atl
Located in the global telecom hub of Atlanta, Georgia, Colo Atl, a JT Communications Company, provides colocation, data center & interconnection services, at an affordable rate. Colo Atl is a neutral-colocation facility that allows tenants and carriers to securely and conveniently cross-connect within a SSAE16 certified facility. Colo Atl has no monthly recurring cross connect fees between tenants and provides exceptional customer service. Visit Colo Atl online at: www.coloatl.comand follow us on Twitter @ColoAtl
WCET WOW Award for NJVid
Boulder, Colorado – The WICHE Cooperative for Educational Technologies (WCET) is pleased to announce NJEDge.Net (New Jersey Research & Education Network): NJVID is a recipient of a 2012 WCET Outstanding Work (WOW) award, a competition that recognizes innovative uses of educational technologies in higher education. Since 2004 the WOW award has been presented to colleges, universities, and organizations for exceptionally creative, technology-based solutions to a significant problem or need in higher education.

NJEDge.Net (New Jersey Research & Education Network): NJVID

NJVID is a state-of-the-art digital video repository service for streaming and preservation of academic and research videos for higher education. By providing cost effective video streaming and repository services, NJVID enables institutions to overcome the technical barriers in digitizing and making video available to users through a secure portal. This service is provided by NJEDge.Net – New Jersey Research and Education Network - and builds upon a strong, statewide collaboration among universities, libraries, museums and K-12 education.
The NJVID service enables faculty to implement visual media into their courses by allowing them to upload their own videos and share them with students to enhance the learning experience. Users can create their own virtual clips from full-length videos and add their own notes to it, as well as string videos and clips to create personalized playlists. By using a simplified user management system, metadata cataloging and search tools, any institutional user can discover, collaborate and share resources. These video resources can also be made available within learning management systems, on websites and blogs.
NJVID also hosts a huge collection of over 5000 cataloged commercial educational digital videos that relate to a diverse array of fields from reputed vendors such as Films Media Group, PBS, Ambrose, Intelecom and others, allowing institutions that have licensed this content to easily add these videos to their video collection for streaming.
In creating a unified portal for faculty uploaded, locally owned and commercial licensed videos, NJVID has today grown to fulfill a much greater need of educators and students alike: the use of video as a major tool in teaching and learning.

"The significance of the WOW Award is more than just some cool, new technology tools," notes James Bowey, professor at Winona State University and chair of the WOW Awards Committee. "At the heart of the award and this year's three honored projects is that each addresses a real and important need that is shared widely across higher education. It's the innovative, often collaborative, way in which these projects were carried forward that merits the award, as well as the fact that each serves as a model for others to replicate."
The winning projects will be honored at the WCET Annual Meeting<http://wcetconference.wiche.edu> on November 2 in San Antonio.
The WICHE Cooperative for Educational Technologies (WCET) (www.wcet.wiche.edu<http://www.wcet.wiche.edu/>) is a cooperative, membership-driven, non-profit provider of strategies and services that accelerate the adoption of effective practices and policies, advancing excellence in technology-enhanced teaching and learning in higher education. More information is available on WCET's Website: wcet.wiche.edu<http://wcet.wiche.edu>
National Science Foundation Dedicates Wyoming Supercomputing Center
October 15, 2012
The National Science Foundation (NSF) dedicated the NCAR-Wyoming Supercomputing Center (NWSC), its first facility in decades in Wyoming and one of the world's most powerful supercomputers, as part of dedication ceremonies held in Cheyenne today.
"The NCAR-Wyoming Supercomputing Center will offer researchers the opportunity to develop, access and share complex models and data at incredibly powerful speeds," said NSF Director Subra Suresh. "This is the latest example of NSF's unique ability to identify challenges early and make sure that the best tools are in place to support the science and engineering research communities."
The NWSC will be managed by NSF's National Center for Atmospheric Research (NCAR). The supercomputer, known as "Yellowstone," has the ability to work at 1.5 petaflops--equal to 1.5 quadrillion (a million billion) mathematical operations per second. Its speed is comparable to 7 billion people (the world population) each simultaneously conducting 200,000 calculations a second.
Yellowstone's capabilities will improve scientific understanding of climate change, severe weather, air quality, and other atmospheric and geosciences research. It allows researchers to address research challenges with software, data storage and management, and data analysis and visualization.
Based in Cheyenne, the NWSC is located on a 24-acre site. It houses high-performance computers, mass storage (data archival) systems, and required mechanical and electrical infrastructure. It is a LEED-certified building, showcasing sustainable technologies as well as energy-efficient design and operation. A main component is a public visitor center that illustrates the types of computational science research that will be carried out by scientists across the nation and explains the impact of that research.
Wyoming is part of NSF's Experimental Program to Stimulate Competitive Research (EPSCoR), which allows the agency to strengthen research and education in science and engineering throughout the United States and improve R&D capacity and competitiveness.
In addition to NSF Director Suresh, the dedication ceremony included Wyoming Governor Matt Mead, University Corporation for Atmospheric Research President Thomas Bogdan, NCAR Director Roger Wakimoto, University of Wyoming Vice President for Research Bill Gern and NSF's Atmospheric and Geospace Sciences Division Director Michael Morgan.
The NWSC, funded by NSF with additional support from the state of Wyoming and a broad public-private consortium, will be a mainstay of U.S. geoscience computing for decades to come. Its extraordinary computing power will enable scientists to capture many aspects of our planet's workings in unprecedented detail. The results will improve forecasting of hurricanes, tornadoes, and other severe storms; map critical supplies of water; boost predictions of wildfire behavior; help protect society from solar disruptions; and address many other concerns.
-NSF-
OARnet Hosts National Meeting Of Networking Community
Gathering at Ohio State features celebration of OARnet's 25th anniversary
A lot can happen in a quarter of a century, especially in the field of technology. This week, friends and colleagues of the Ohio Academic Resources Network (OARnet) are traveling here from across the country to celebrate the many achievements of the statewide networking organization on its 25th anniversary.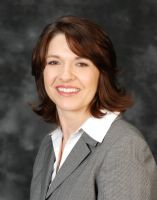 Jennifer Leasure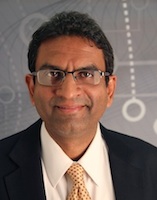 Pankaj Shah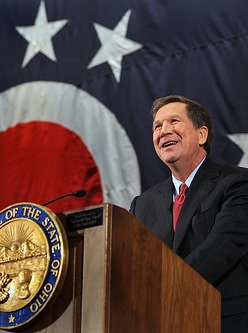 Gov. John Kasich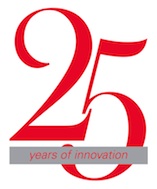 OARnet is welcoming the national networking community to Ohio for The Quilt Fall Member Meeting, which will be held Sept. 11-13 at The Ohio State University (OSU). In addition to their own meeting, The Quilt members are invited to attend a special silver anniversary OARnet Member Meeting, which will be held at OSU's Ohio Union on Sept. 11 from 2:30 to 4:30 p.m. The Quilt is the national coalition of advanced regional networks for research and education and provides advanced network services and applications to universities and other educational institutions.
"We're pleased to bring together our membership in Central Ohio to help OARnet celebrate their 25>th anniversary and to recognize OARnet's leadership and active role in the national networking community," said Jennifer Leasure, president and CEO of The Quilt. "OARnet has a long history of working at the cutting edge to provide to their clients the most reliable and effective networking services."
The Ohio Board of Regents (OBOR) created OARnet in 1987 through Ohio General Assembly legislation. Initially, OARnet was founded to provide Ohio researchers with network access to the high performance computing resources of the Ohio Supercomputer Center, established in Columbus earlier that year, but it quickly grew to offer a wide array of networking services, research and other resources. Today, OARnet is one of several statewide organizations operating under the umbrella of the Ohio Technology Consortium (OH-TECH), the technology arm of OBOR.
"Today, we continue to hold fast to the our driving principles of providing affordable broadband service, reducing the cost of technology through aggregate purchasing and maximizing shared services opportunities," said Pankaj Shah, executive director of OARnet. "These principles have allowed OARnet to expand access to affordable technology, enabling research and education opportunities at colleges and universities, as well as promoting community and economic development throughout Ohio."
There have been many landmark moments in OARnet's history, each of which was motivated and supported by OARnet members.
This year, OARnet is building one of the first statewide 100 Gigabit per second (Gbps) networks for research, education and innovation, representing a tenfold increase in speed from the organization's existing network backbone speed. The 100-Gbps network allows Ohio to lead in the development of next-generation business applications, which will attract new employers, enhance Ohio's medical innovation and serve as a platform for developing new applications in large-scale scientific research.
"This [100-Gbps network] allows our research hospitals and universities to compete more successfully for the research grants that create breakthroughs in jobs," Ohio Governor Kasich explained in his 2012 state-of-the-state address. "You did it in 1987, we are exploding its power, and it's going to yield huge, huge benefits for people in the state of Ohio."
Some of OARnet's other milestone achievements since 1987 include:
In 2011, OARnet launched IAMOhio, a federated identity initiative that allows researchers, students, faculty and staff to access protected or licensed online resources from member institutions and third-party providers while safeguarding individual privacy.
In 2010, OARnet partnered with ComNet, Inc., Horizon Telcom and OneCommunity to add more than 3,600 new miles of broadband fiber throughout Ohio through $141.3 million in federal funding awarded under the American Recovery and Reinvestment Act.
In 2008, OARnet provided connectivity for HD videoconferencing assessments for neonatal patients. This telemedicine project enables specialists in Columbus to view distressed newborns and consult with attending physicians an hour away in Chillicothe in real-time.
In 2006, OARnet engineers demonstrated remote instrumentation featuring the electron microscopes at OSU's Center for Accelerated Maturation of Materials (CAMM), accessed from Stark State College in Canton, Ohio.
In 2004, OARnet launched a highly scalable statewide infrastructure after acquiring 1,850 miles of "dark" optical fiber. The network has produced a 2,786 percent increase in usage by universities and a 90 percent decrease in cost to universities over a ten-year period.
In 2003, OARnet engineers demonstrated the Transportable Satellite Internet System by using it to broadcast live, remote educational programming during the bicentennial reenactment of the Lewis and Clark Expedition.
In 2000, OARnet staff orchestrated the first ever distributed multi-site musical concert over the Internet at the Internet2 conference in Atlanta, GA, as barbershop quartet singers harmonized from sites in Alaska, New York, North Dakota and Texas.
In 1999, OARnet engineers coordinated the first of many Megaconferences, the world's largest H.323 multipoint Internet videoconference. In 2004, they also hosted the first Megaconference Jr. for elementary and secondary school students around the world.
In 1999, OARnet established the Internet2 Technology Evaluation Center (ITEC-Ohio), a consortium of organizations that focus on addressing emerging academic, engineering, and industrial needs in research, education, government and commerce.
In 1994, OARnet collaborated with OSU to deploy the Greater Columbus Free-Net, an outreach project that provided dial-up Internet connection, email, Usenet news and web hosting for students, staff and Central Ohio non-profit agencies.
In 1989, OARnet deployed the Ohio Library Information System. Known today as the Ohio Library and Information Network (OhioLINK), the consortium of 88 Ohio college and university libraries, and the State Library of Ohio, serves Ohio students, faculty and researchers.
UEN Names Ray Timothy As New CEO And Director
Park City superintendent to lead statewide education network
(Salt Lake City) - Dr. Ray Timothy will become the Chief Executive Officer and Executive Director of the Utah Education Network (UEN) effective October 1. The UEN Board announced the decision August 30 following a nationwide search. Currently the superintendent of the Park City School District, Dr. Timothy is also a former superintendent of the Millard County School District and a deputy superintendent of the Utah State Office of Education (USOE).
"I have always considered UEN to be one of Utah's greatest assets. It has a strong record of excellence. I am looking forward to working with all stakeholders to continue to advance Utah's educational technology and enhance UEN's position as one of the nation's premier education networks," said Dr. Timothy.
"The UEN Board was enthusiastic in its selection of Dr. Timothy and we're thrilled that he will join UEN shortly. He brings us an ideal mix of proven leadership in education and innovation," said Dr. Eric Denna, the higher education co-chair of the UEN Board and CIO of the Utah System of Higher Education and the University of Utah. Denna has served as UEN's interim executive director since the resignation of Mike Petersen in January. Petersen left UEN to accept a faculty position with Utah State University.
"Ray Timothy's extensive experience with school districts and at the state level qualifies him to work collaboratively with Utah schools,universities and libraries. We're confident he will bring expert leadership to UEN's award-winning staff," said Brenda Hales, the public education co-chair of the UEN board and associate superintendent at USOE.
UEN provides network services, application services and support services to public education, higher education and libraries. It is a public/private partnership that connects every public school, charter school, college, applied technology college and university in Utah. UEN provides connectivity and educational resources to more than 750,000 students and more than 61,000 educators and staff in Utah public and higher education.
Page 1 of 3